Before Dec. 18, 2015, when people bought plug-in hybrid electric cars (PHEV) in California, they could apply for a green HOV lane decal and enjoy driving in the carpool lane without having to drag another person on board. Now this perk is somehow in jeopardy for new PHEV buyers, as all 85,000 decals are gone. DMV is still accepting new applications, but at the moment it is unclear if more decals will be issued or not.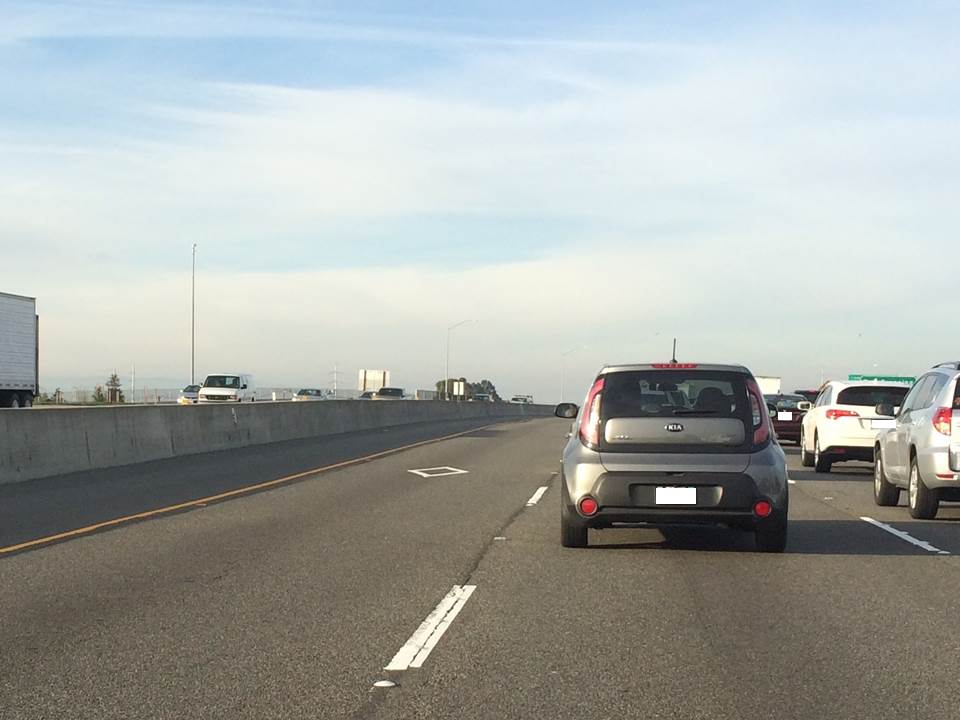 The increase in the green decal limit has happened 3 times in the past. Originally, in Jan. 1, 2011, 40,000 decals were authorized. Three and half years later on Jul. 1, 2014, the limit was increased by 15,000, which brought the total to 55,000. Half a year later on Jan. 1, 2015, another 15,000 were added. And again after half a year, on Jul. 1, 2015, the most recent 15,000 were added to reach a new total of 85,000.  These decals are good until Jan. 1, 2019.
The question is: Should California consider issuing more green decals?
On one hand, the EV sales have not seen a sign of taking off yet. According to the data published by Electric Drive Transportation Association, 114,022 PHEV and EV were sold nationwide in 2015, down from 118,773 in 2014, although all vehicle sales rose by 5.8% in 2015.  Another piece of evidence is that it took longer time to use up the green decals in 2015 than in 2014.
Although all-electric cars have unlimited white decals to use the carpool lane, the range anxiety makes PHEV an appealing option to many green car lovers. And carpool lane access definitely is a plus in decision making. President Obama's 1 million EV goal by 2015 was only 40% accomplished, but we can make effort on the 1.5 million goal for California by 2025.
In year 2007 when California decided to cap the yellow HOV decals for regular hybrid cars at 85,000, 91,417 of them were sold in the state. In comparison, the PHEV sales in 2015 in California can be just one third of that number. Plus, oil prices dropped to 11 year low recently and may stay low for a decade as predicted by Vitol CEO Ian Taylor.  In this regard, there is still a need to promote PHEV sales and green decals for sure will be helpful.
On the other hand, the pressure on HOV lane capacity needs to take into consideration. When the 85,000 yellow HOV decals were terminated on Jul. 1, 2011, there were probably less than 4,000 all-electric cars on the road. Now, besides 85,000 PHEVs, there should be a similar number of EVs which can use the carpool lane as well.
Another option would be to issue new green decals only to PHEVs capable of e.g. 60 miles or plus on electric. For one thing, these PHEVs will run on battery mode for most of the time (hopefully), so they are closer to zero-emission than PHEVs with a small battery. For another thing, PHEV technologies are becoming mature. On this note, BMW is adding PHEV versions to all of its core-brand models in the next few years (Please see our article Things About BMW i3 and More) and Mercedes-Benz will roll out 10 PHEV models by 2017.
The previous increases of the limit occurred in roughly 2 months after the limit was reached. The 40,000 limit was reached on May 9, 2014 and the increase followed on Jul. 1, 2014. The 55,000 limit was reached on Sept. 23, 2014 and an increase was made on Jan. 1, 2015. The 70,000 limit was reached around mid-May, 2015, which was followed by an increase on Jul. 1, 2015.
So it would be too much of a rush to have passed a bill on Jan. 1, 2016, considering the limit of 85,000 had not been reached until Dec. 18, 2015. Last time, AB 95 was approved on Jun. 15 by the Legislature and Governor Jerry Brown signed it into effect on Jul. 1. However, if it is urgent enough, a new bill can take effect right after authorization.