It seems like the majority of carmakers have big plans on electric cars and many have started to sell them – Over 200,000 Nissan LEAF have been sold so far, Tesla will announce Model 3 (with three horizontal bars to represent it) and complete its "SEX" lineup, BMW launched its i Series brand and GM will start to deliver world's first mass-produced 200-mile Chevy Bolt electric car. The electric car sales in the US as well as China passed 1% of total car sales in 2015.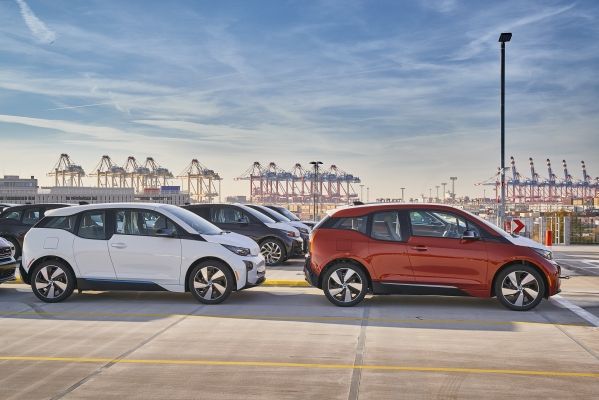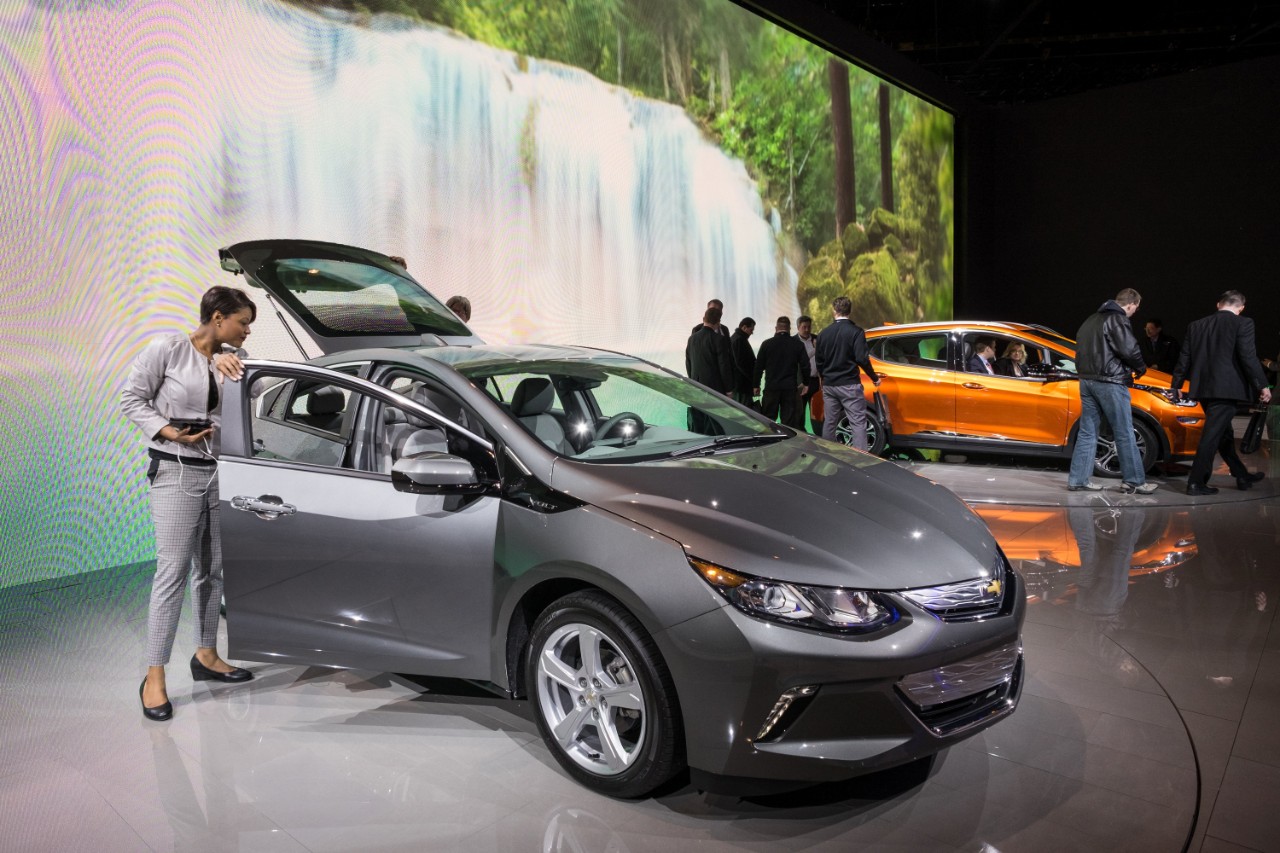 Electric cars still have obvious limitations at the moment.
Firstly, cost is high. The major add-on cost is from the battery pack. For example, Chevy Bolt is equipped with a 60 kWh pack and unit cost can be $300/kWh. So the battery cost is already at $18,000. The MSRP is $37,500. Therefore, the battery cost would account for 48% of car price.
Secondly, there is concern about the possibly fast depreciation of the car over time. As a result, 75% of electric car buyers chose to lease the car in 2015.
Thirdly, range anxiety. Although most people drive less than 100 miles a day, simply the idea of a total range of 100 miles can freak them out. In this regard, affordable 200-mile Bolt and Model 3 can potentially make a big impact on the market. Plug-in hybrid is another valid option.
In addition, there are things like slow charging, hot/cold weather conditions, safety etc.
Then why are carmakers still so enthusiastic about electric cars?
The biggest driver for boosting electric car sales comes from the government. They are committed to reduce greenhouse gas emissions. One highlight is the recent Paris Climate Deal.
There are two major approach governments take when it comes to the adoption of electric cars – restraining and promoting. Especially in large car markets like US and China, carmakers have to follow government rules for them to do business there.
In terms of restraining, e.g., US has an emission credit system. Carmakers selling vehicles in the US need to turn in a certain number of credits to the government annually. They earn credits by selling electric cars. If one company cannot sell enough electric cars, they either need to pay a high penalty for the difference, or buy credits from other companies. Therefore, some brands are willing to sell electric cars at a loss to collect emission credits. Reportedly, Fiat Chrysler spent over $300 million in 2014 to purchase credits from Toyota, Honda and Tesla.
In China, by 2020, a car company's average fuel economy needs to reach 47 mpg. Electric cars are very helpful in this regard. For one thing, electric cars have much better fuel economy than conventional cars. On top of that, each electric car is counted as three in the fleet average fuel economy calculation right now.
The regulations in some areas can be a bit too stringent for carmakers to stay profitable and competitive. One unfortunate example would be the recent VW diesel emission scandal.
So, in the case of electric cars, governments are helping selling them as well. Many countries have incentive programs. US offers up to $7,500 tax credit to electric car buyers (Please see our previous post on What You Can Get From Government for Getting an Electric Car in California). Ontario of Canada has rebate program with a maximum of $13,000. Germany plans to use $705 million to promote electric car sales.
Governments are also backing the construction of charging infrastructures. California has the plan support the charging of 1 million electric cars by 2020. Most recently, the state issued $4 million grant to build charging stations along its north-south corridors.