The official name for the Detroit Auto Show is North American International Auto Show (NAIAS), one of the largest auto shows in the world. The auto show is more than 100 years old. This year, it took place from Jan 11 to Jan 24. President Obama paid a visit to the event and took the driver's seat in a Chevrolet Bolt electric car.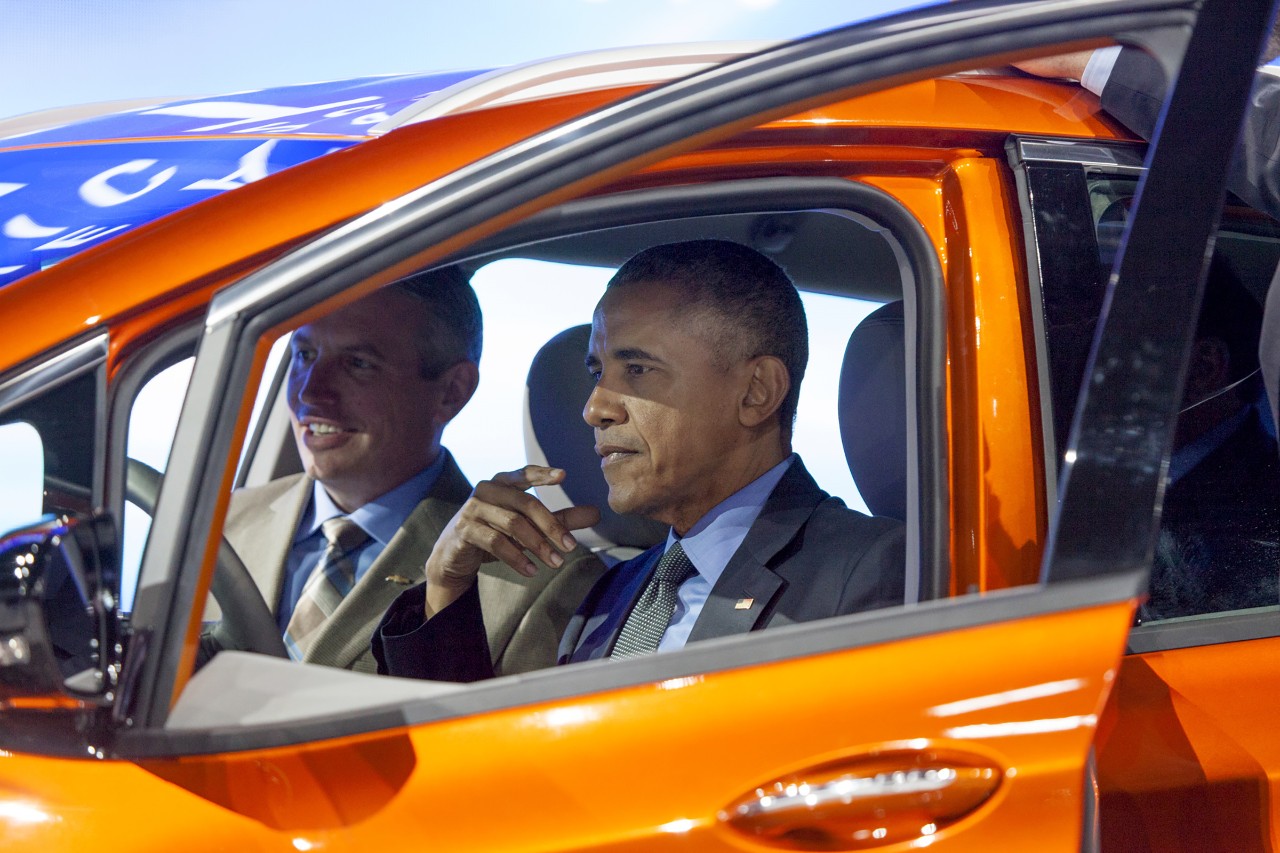 Let us take a look at the electric vehicles at the auto show.
The Chevy Bolt for sure is one of them. It is an exciting 200-mile mass-produced all-electric car ($37,500 before incentives). The production will start around October this year and it will start delivery towards the end of the year.
2017 Ford Fusion Energi, the plug-in hybrid version, was also on display. The electro-range will remain at 19 miles and the MSRP starts at $33,995. The software will be upgraded to give drivers a better experience.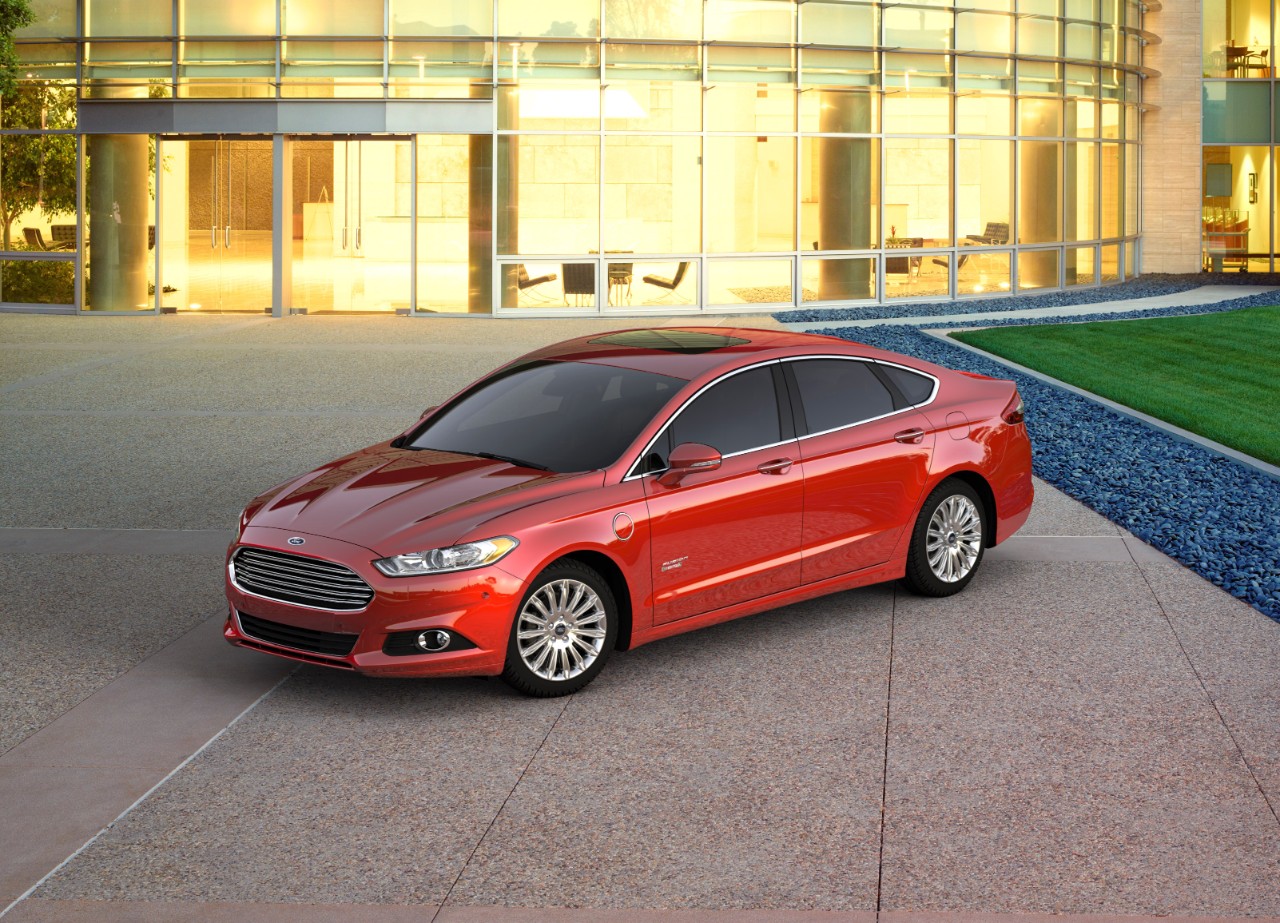 The above 2 cars were previously presented at CES 2016. Please see more details on our article Summary on Electric Vehicles at CES 2016.
Another exciting car is 2017 Chrysler Pacifica plug-in hybrid minivan. This car should be the first of the kind. A battery pack of 16.4 kWh is on board, which means the buyers will be eligible for the full amount of $7,500 Federal Tax Credit for electric cars. The electro-range is 30 miles. Connected to a Level 2 (240V) charger, the minivan can be charged to 100% in 2 hours. A selling point is that the electric mode can enable almost all driving conditions and go up all the way to 120 mph.
It was reported that Fiat Chrysler has invested Canadian $3.7 billion (or US $2.7 billion) on this project. The model will be manufactured in Ontario, Canada and enter the market in Oct 2016. A nice move for a company that was a bit quieter on making electric cars.
VW showed a concept Tiguan GTE plug-in hybrid SUV with an EPA electro-range of 20 miles. The battery size is 12.4 kWh.
Mercedes-Benz also revealed at the auto show that 4 all-electric models will roll out around 2018. They will be built on the company's electric vehicle architecture (EVA) and run 400-500 kilometers.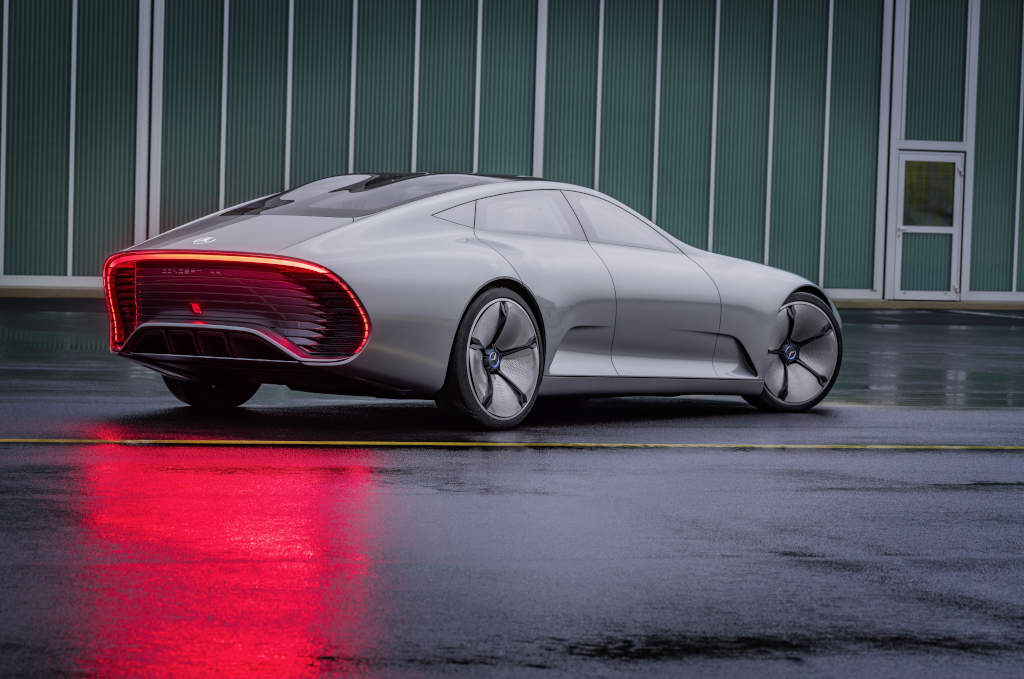 At the event, 2 hydrogen fuel cell cars made their debut as well.
One is Audi Q8 h-tron concept SUV. The car can run for more than 350 miles (NEDC cycle) on 6 kg of hydrogen. There is a 1.8 kWh battery pack onboard for a hybrid mode. A total of 282 horsepower makes 0-60 mph acceleration less than 7 seconds.
The second one is Lexus LF-LC concept. Toyota plans to produce a fuel cell vehicle in the Lexus lineup around 2020. Its first fuel cell car Mirai started to sell in Japan in 2014 and entered the US in 2015.
Regarding the progress on EV batteries, Samsung SDI exhibited a "low height pack" that can support a range of 600 km form the current 500 km. (Please see our article Looking forward to the Samsung Lithium-ion Battery Enabling 600 km Range)
This year, Truck/Utility of the Year Award went to Volvo XC90. There is a plug-in hybrid version on sale already – 2016 XC90 T8. The EPA electro-range is 40 miles with a 9.2 kWh battery pack. The MSRP is $68,100. 0-60 mph acceleration takes only 5.3 seconds. Volvo expects to build a EV based on the 40 series by 2019.
Recently, other auto shows like Auto Expo, Washington Auto Show, Chicago Auto Show, Canadian International Auto Show took place as well. Our next coverage will be on Geneva Auto Show.