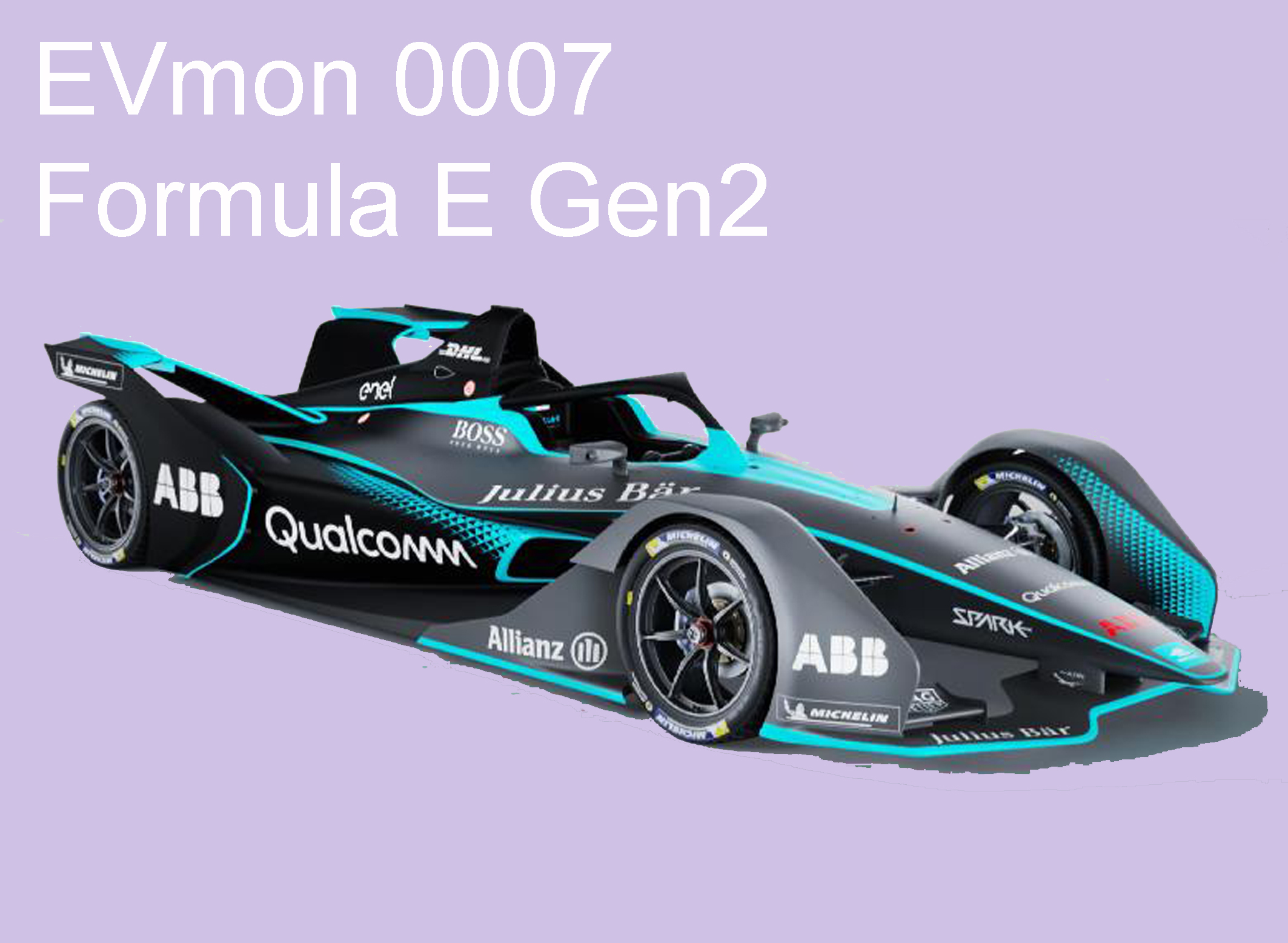 MAKE: Spark Racing Technology
BIRTH YEAR: 2018-present
BIRTH PLACE: Tigery, France
SIGHTING: Europe, North America, South America, Asia, Africa
WEIGHT: 0.9 tons (driver included)
SIZE (L x W x H): 5.2m x 1.8m x 1.0m
TYPE: EV
MSRP: $933,560
ELECTRO RANGE: 80 miles
TOTAL RANGE: 80 miles
COMBINED MPGe: ??
BATTERY SIZE: 54 kWh
CHARGING: ??
0-60mph: 2.8 sec.
HORSEPOWER: 270
Formula E Gen2 is bringing a revolution to the design of the open-wheel racing car. A batmobile-like bodywork presents unconventional enclosed wheels and a dramatic "V" shaped rear wing. As a result, drag is greatly reduced but the downforce was well maintained at the same time. Unprecedentedly, new LED lighting on the car will tell the spectators exactly what each driver's strategy is and the power mode. In addition, not surprisingly, electro range is doubled so that no more jumping into another car.
PHOTOS: http://www.fiaformulae.com/en/media/photo-galleries/#&gid=1&pid=1
REVIEWS:
http://www.fiaformulae.com/en/news/2018/march/next-generation-formula-e-car-breaks-cover-in-geneva/
https://www.cnn.com/2018/02/23/motorsport/formula-e-gen-2-race-car-specs/index.html
TO BUY: not available