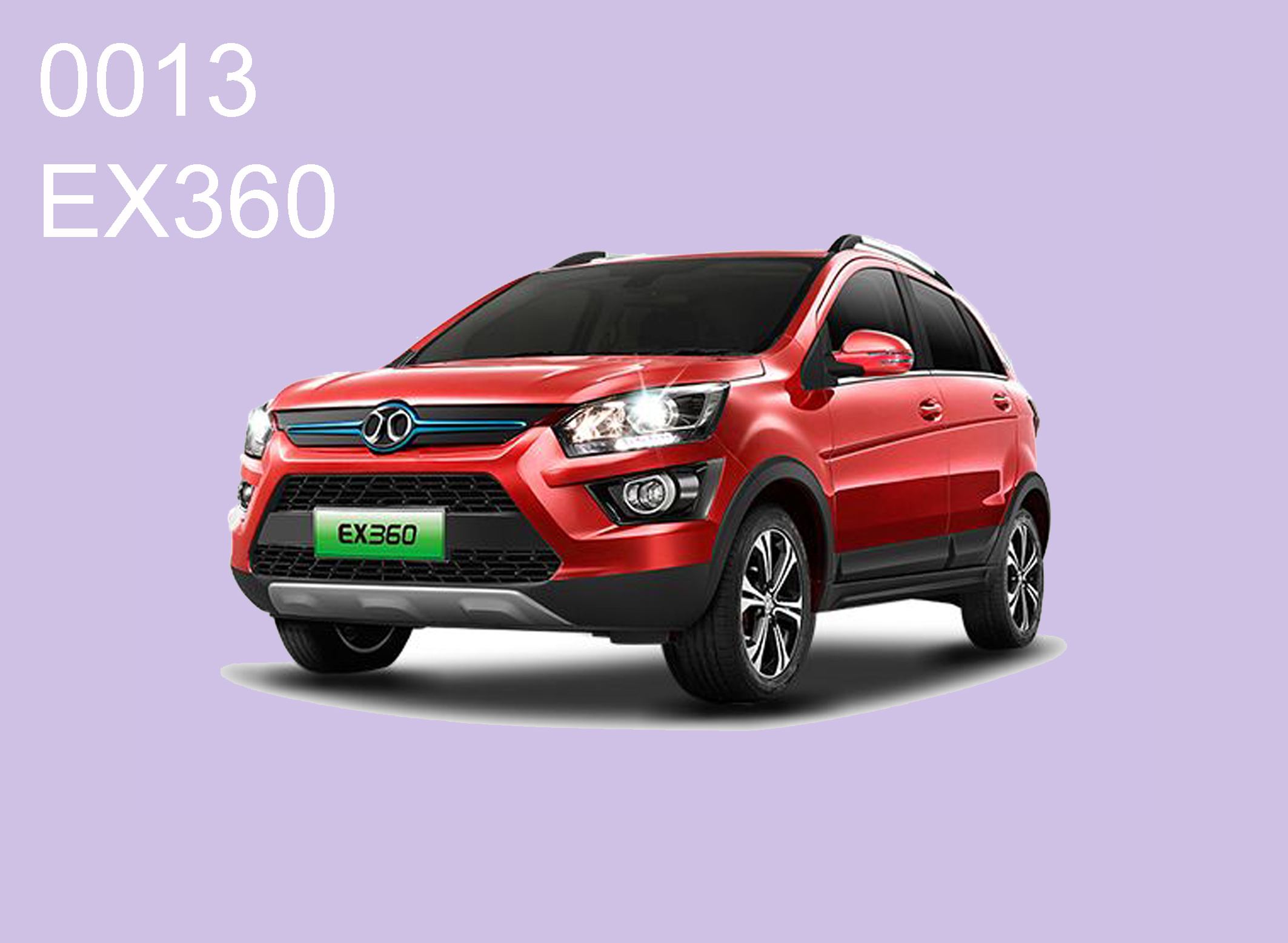 MAKE: BAIC
BIRTH YEAR: 2018-present
BIRTH PLACE: Changzhou, China
SIGHTING: China
WEIGHT: 1.5 tons
SIZE (L x W x H): 4.1m x 1.8m x 1.5m
TYPE: EV
MSRP: $26,800
ELECTRO RANGE: 200 miles
TOTAL RANGE: 200 miles
COMBINED MPGe: Unknow
BATTERY SIZE: 48 kWh
CHARGING: 7.5 hours (220V AC); 30 mins (DC fast, 30-80%)
0-60mph: 10 sec.
HORSEPOWER: 107
Being an electric compact SUV with 5 seats, EX360 is a newborn in the EV market in China. It sells for attractive $11,600 after generous government incentives, a great deal considering its 200 mile range. Even better, the low electricity rate makes it cost only $2 for 100 miles. The exterior features the "eagle eye" headlights and bold strokes.
PHOTOS: http://www.bjev.com.cn/models/detile.htm?oid=16&name=ex360
REVIEWS:
http://baijiahao.baidu.com/s?id=1600351375297168935&wfr=spider&for=pc
http://auto.sina.com.cn/j_kandian.d.html?docid=hefphqk6789744&subch=nauto