The MSRP of 2016 smart Fortwo Electric Coupe from Daimler starts at $19,990.  It should be the first electric car in the US selling for less than $20,000. The actual cost can be only around $10,000 after government incentives – There is $7,500 federal tax credit as well as rebate from state government available (e.g., California offers $2,500 rebate for buying an all-electric car). Besides, the buyers can enjoy low driving cost and may have carpool lane access and/or tolls exemption.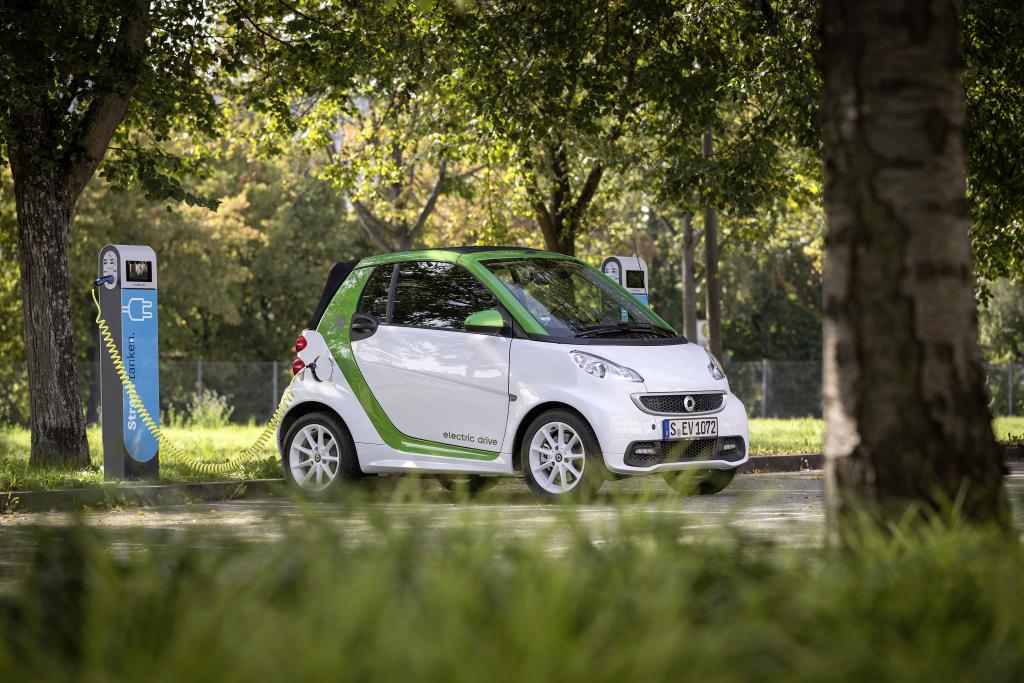 (smart Fortwo Electric Coupe. Credit: Daimler)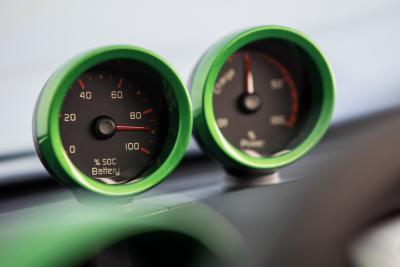 The all-electric car can run for 76 miles (city), 59 miles (highway) and 68 miles (combined) on a single charge. The MPGe is rated at 122 (city), 93 (highway) and 107 (combined), which is lowered than EVs like BMW i3, Chevy Spark EV, Fiat 500e and Nissan Leaf, but higher than Ford Focus Electric and Tesla Model S. The battery pack is 17.6 kWh. 0-60 MPH acceleration takes 11.5 seconds. Top speed is 78 mph.
There also is a convertible version Electric Cabriolet as well. The MSPR is $3,000 higher at $22,990, than the Electric Coupe.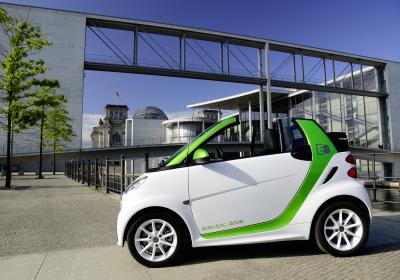 Right now, smart Fortwo electric cars are available in California, but not yet in places like Rhode Island and Georgia where state governments also offer incentives.
In 2015, 1,387 units of smart Fortwo electric cars were sold in the US, ranked at 14th place among different all-electric and plug-in hybrid cars. The leaders include Tesla Model S (25,700 units), Nissan LEAF (17,269 units) and Chevy Volt (15,393 units). The price for the 2015 model was over $25,000 before incentives though. Therefore, there is reason to believe the 2016 sales should see big increase.
Apparently, Daimler is confident with the future of its electric cars. The company is spending $543 million on its second battery pack factory. It is right next to Deutsche ACCUmotive – Daimler's first battery pack factory. This new plant will be up and running in mid 2017 and is expected to triple battery production area. Battery packs produced will be supplied to Daimler's smart and Mercedes-Benz brands.
Mercedes-Benz has two electric cars on sale in the US right now – the all-electric B250e and the plug-in hybrid S550e. The brand plans to roll out 4 all-electric models around 2018. (Please see our previous post on Summary on Electric Vehicles at 2016 Detroit Auto Show).
Besides smart Fortwo Electric Coupe, there are other electric cars with attractive price as well. Mitsubishi i-MiEV Electric has a MSRP of $22,995 before incentives. Chevy Spark Electric's MSRP is $25,995.