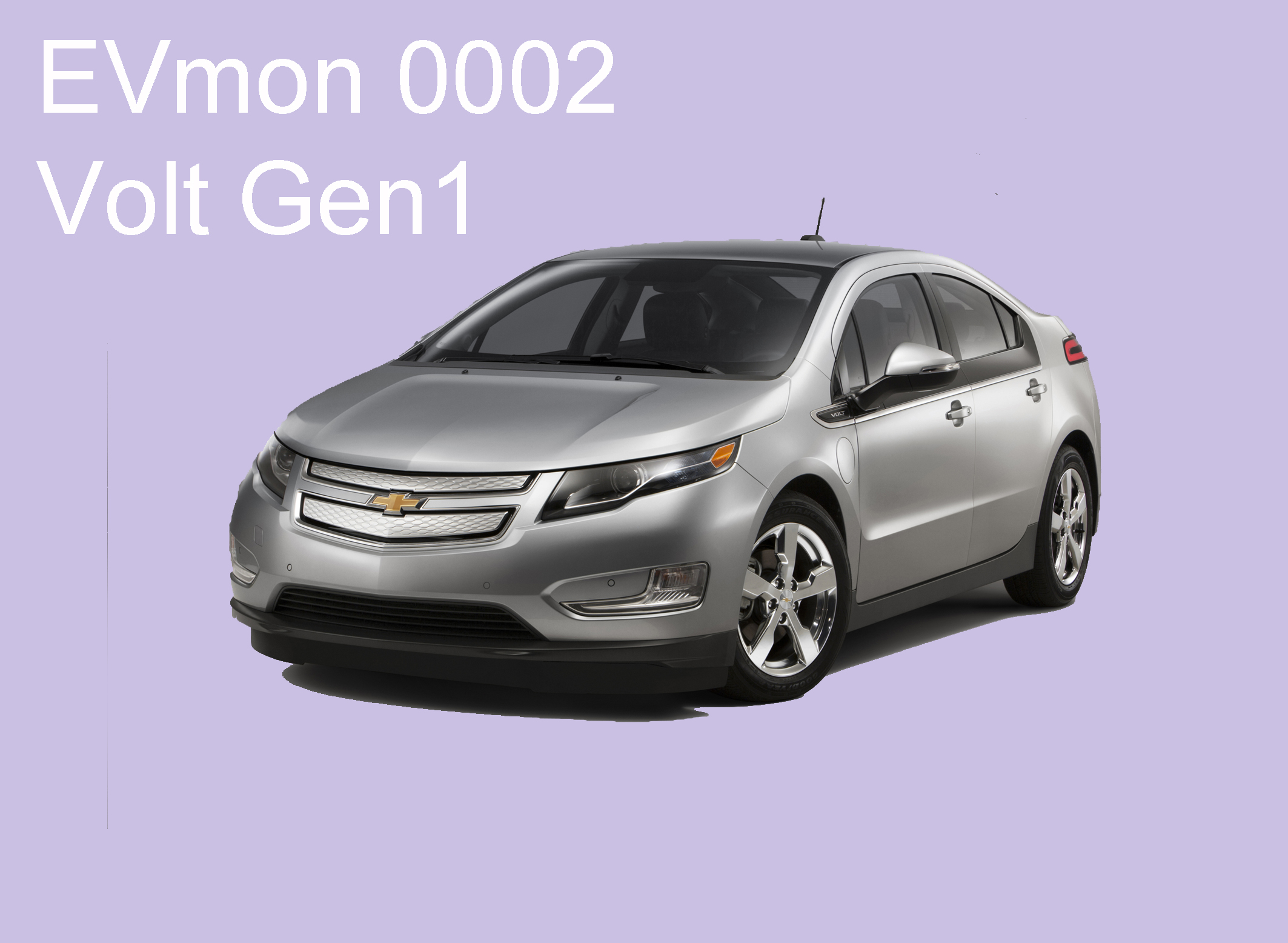 © General Motors.
MAKE: Chevrolet
BIRTH YEAR: 2011-2015
BIRTH PLACE: Detroit-Hamtramck Assembly, Hamtramck, Michigan, US
SIGHTING: North America, China (as Buick Velite 5), Europe (as Ampera), Australia and New Zealand (as Holden Volt)
WEIGHT:7 tons
SIZE (L x W x H):5m x 1.8m x 1.4m
TYPE: PHEV
MSRP: starting at $34,995
ELECTRO RANGE: 38 miles
TOTAL RANGE: 380 miles
COMBINED MPGe: 98 (electric)
BATTERY SIZE: 16-17.1 kWh
CHARGING: Level 1 & 2
0-60mph:2 sec.
HORSEPOWER: 149
Chevrolet Volt Gen1 is claimed to be world's first mass-produced EV with extended range (a.k.a. plug-in hybrid). The 5-door, 4-seat sport sedan has a bold and sleek look, and is focused on efficiency – highly aerodynamic exterior, lightweight wheels, specially designed tires and so on. The battery pack has 288 prismatic cells arranged into a T shape, which has undergone testing of one million miles and four million hours.
PHOTOS: http://media.chevrolet.com/media/us/en/chevrolet/vehicles/volt/2014.html
REVIEWS:
https://www.edmunds.com/chevrolet/volt/2014/features-specs/
https://en.wikipedia.org/wiki/Chevrolet_Volt
TO BUY (used): https://www.edmunds.com/chevrolet/volt/2014/features-specs/